EXCEPTIONAL DESIGN AND BUILD SERVICE FOR YOUR YORKSHIRE GARDEN
Yorkshire Gardens are one of the North's leading garden design and build companies. Based in Leeds, lead designer John Brennan has been designing outstanding bespoke gardens for more than a decade and between them the team have over fifty years landscaping experience. All of us at Yorkshire Gardens excel in transforming neglected, unloved or outdated gardens into beautiful, life-enhancing spaces for our clients, often with remarkable results.
We have experience of working across a wide range of properties and budgets and can always enhance any space with our strong design principles, sense of style and use of colour. Our planting is designed to reflect your own tastes so that your new garden instantly feels like an extension of your home.
We provide a complete garden service from design through to construction and planting and can even maintain your garden after the initial construction and planting work is completed. This ensures a smooth running and tightly managed project as Yorkshire Gardens will manage the entire process throughout.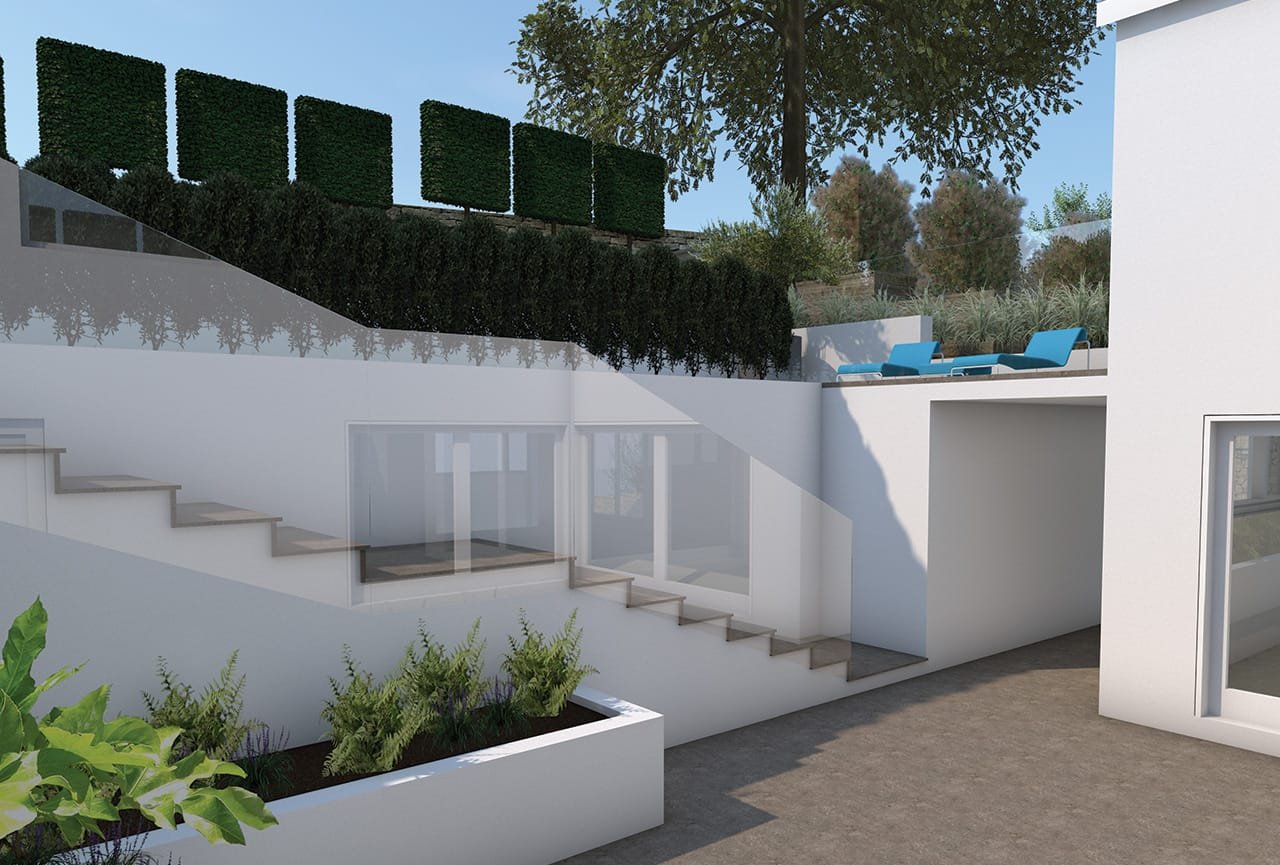 Even if you are unsure of what you want, our expertise lies in understanding our clients. By discussing ideas and working collaboratively with you, we make certain we understand how you use your garden and your individual taste. This ensures we create a stylish design which utilises all space available to its full potential.
The project will begin with us meeting you to discuss your intended use of the garden, and your desired look and level of maintenance. We will also show you examples of our previous gardens, as your feedback will help us to understand your tastes and preferences.
SITE SURVEY
The next step is for us to survey your garden. This will include taking dimensions and recording any level changes, along with assessing the soil type and condition, and reviewing any trees or features that are to be retained or removed.
THE DESIGN
We will then create a unique design for your garden. Each garden design will include a scaled master plan along with a planting moodboard and suggestions for materials to be used. This is the stage at which you will have the most input as you will be able to see how the new garden will fit together and we will also be able to provide you with an accurate estimate of costs to help you reach a decision on how you would like to proceed. Once any changes are agreed upon then these will be implemented into the final design.
COSTING
Once the design of your garden has been finalised we will provide you with an itemised quote which breaks down the cost of building and planting your garden. Once you have accepted this quote then your garden will be scheduled to be constructed and you can relax, safe in the knowledge that there will be no hidden costs or charges.